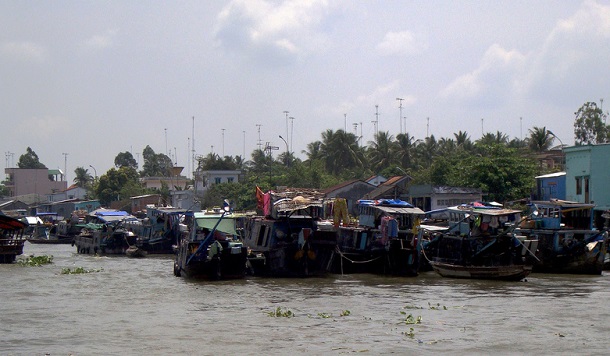 The Bassac River is a distributary of the Tonlé Sap and Mekong River. The river starts in Phnom Penh, Cambodia, and flows southerly, crossing the border into Vietnam near Chau Doc. In Vietnam it is known as the Hau River (Sông Hậu or Hậu Giang in Vietnamese). The Bassac River is an important transportation corridor between Cambodia and Vietnam, with barges and other crafts plying the waters.
Two bridges span the Bassac: the Monivong Bridge in Phnom Penh, Cambodia and the Cần Thơ Bridge in Cần Thơ in Vietnam.
Travel Advisory:
It is interesting to take a boat for 1 day trip or overnight on cruise to explore Bassac River and Mekong River on the way to Saigon or Phnom Penh. The cruise takes you into the greener areas of the Mekong delta.
These outstanding boats as following: L'amant, Lecochinchine, Bassac Cruise, Gecko Eyes, Mango Sampan….
You will have unique experience